Slumulation: An Agent-based Modeling Approach to Slum Formations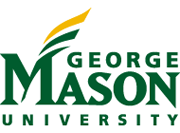 Department of Computational Social Science
Supporting material:
Patel, A. Crooks, A. T. and Koizumi, N. (under review), 'Slumulation: An Agent-based Modeling Approach to Slum Formations', Journal of Artificial Societies and Social Simulation. (Download)
Patel, A. Koizumi, N and Crooks, A. T. (2011), 'Defining Slum Severity in Indian Mega-cities: a Comparison of Mumbai and Kolkata', 58th Annual North American Meetings of the Regional Science Association International, Miami, Florida (Download)
The applet requires Java 5 or higher. Java must be enabled in your browser settings. Mac users must have Mac OS X 10.4 or higher. Windows and Linux users may obtain the latest Java from Sun's Java site.
---
powered by NetLogo
view/download model file: Slumulation4_2.nlogo
WHAT IS IT?
Slumulation is a model to understand slum formation in cities. Income-inequalities coupled with market prices driven by a few high-income group drives majority of new migrants to either occupy an inappropriate land for habitat or illegally share the housing. Hihger density in slums on the face of rising land prices is explained.
We furhter add the politics of slums. Two primary actors, developers and local politicians are added. Spatial scale at which politicans operate is an electorate ward. Model explains how voting power adds to political cost of eviction and hence makes certain sites unavailable for formal development despite being prime locations.
HOW TO USE IT
Each pass through the Slumulate function represents a year in the time scale of this model.
The POPGROWTHRATE slider sets the monthly population growth rate.
The PERCENT-PRIME-LAND slider sets the percentage prime land in the city core. The model is initialized to have a total number of rich households equal to number of prime land parcels.
The PERCENT-INAPPROPRIATE-LAND slider sets the percentage inadequate land in the city core. The model is initialized to have a total number of poor households equal to number of inappropriate land parcels.
The DIFFUSION-RATE slider sets how fast the price diffusion occurs in the landscape. Higher the diffusion-rate, faster the price diffuses.
The PRICE-SENSITIVITY slider determines how early a turtle 'senses' approaching prices that it can not afford whereas STAYING-POWER slider determines how long a turtle can stay before it actively starts searching for a new location that it can afford. Together they provide shorter or longer 'window of period' to find partners to share the facility.
The INFORMAL-FORMAL-ECONOMY slider determines if informal sector is growing or formal sector is growing. if informal sector is growing, it increases income of low-income households proportionately more compared to high-income families. Conversely when formal economy is growing, it makes rich households rich faster than it increases income of poor households. When formal economy is growing, housing prices also rise more than when informal economy is growing.
The GDP display the sum of the incomes of all households in the city. POPULATION display the total number of households in the city.
LIG POPULATION, MIG POPULATION and HIG POPULATION monitors display the number of lower-income households ,middle-income households and higher-income households respectively.
The LIG-DENSITY MIG-DENSITY, HIG-DENSITY and SLUM-DENSITY monitors dispay the density of housing for LIG, MIg,HIG and SLUMS respectively.
HOUSING DENSITY plots the housing density for slums and different income-groups over simulation time.
SLUM SIZE DISTRIBUTION plots the histogram of slum size.
NO. OF SLUMS, SLUM POPULATION, % SLUM POPULATION, SLUM DENSITY, % SLUM AREA is displayed for the overall city, central city and peripheral parts of the city.
The SLUMULATE! button runs the model. A running plot is also displayed of the red-density, blue-density and green-density over time.
The SIMULATIONRUNTIME stops the simulation at the specified number of ticks in that box.
THINGS TO NOTICE
How does different percent of prime land affects density of slums?
Does the formal growth rate give rise to higher densities of slums (less affordable hosuing for poor)?
Does the poor always end up with slums?
THINGS TO TRY
Try running different experiments with different values on sliders and see if poor remain in formal housing?
EXTENDING THE MODEL
Extension with introduction of more active political and developer agents with an ability to bid for specific sites for eviction or retention.
CREDITS AND REFERENCES
To refer to this model in academic publications, please use: Patel, A. Crooks, A. Koizumi, A (2012). Slumulation Netlogo Model, George Mason Univerity, USA.
CODE
;;SECTION 1. INITIALIZATION
;**************************
breed [developers developer] ; developers hold a vaccant property. Add to existing housing stock on that site. Holds it untill all units are occupied.
breed [households household] ; households. Make their housing decisions.
to setup ;initial population and environment setup
   ;; (for this model to work with NetLogo's new plotting features,
  ;; __clear-all-and-reset-ticks should be replaced with clear-all at
  ;; the beginning of your setup procedure and reset-ticks at the end
  ;; of the procedure.)
  __clear-all-and-reset-ticks ;clear remains of previous runs
    set max-rent 1000 ; to set maximum rent of a land-parcel at the start of simulation
    set min-rent max-rent / initialinequality ; to set minimum rent of a land-parcel at the start of simulation. Calculated based on initial inequality level.
    ask patches [set num-units 1] ;to set initial number of housing units per patch. the value changes for some patches as simulation progresses.
    ask patches [set available? true] ;to set initial availability
    ask patches [set occupied? false] ;to set initial occupancy status
    ask patches [set num-occupants 0] ;to set initial occupancy levels
    ask patches [set slum-occupants 0] ;to set initial slum occupancy
    ask patches [set slum? false] ;to set initial slum status  
   ;;CREATE POLITICAL WARDS
   ask patches with [pxcor > -26 and pxcor < -8 and pycor > -26 and pycor < -8] [set ward 1 set pcolor 71] ;ward 1 - peripheral ward
   ask patches with [pxcor > -9 and pxcor < 9 and pycor > -26 and pycor < -8] [set ward 2 set pcolor 72] ;ward 2 - peripheral ward
   ask patches with [pxcor > 8 and pxcor < 26 and pycor > -26 and pycor < -8] [set ward 3 set pcolor 73] ;ward 3 - peripheral ward
   ask patches with [pxcor > -26 and pxcor < -8 and pycor > -9 and pycor < 9] [set ward 4 set pcolor 74] ;ward 4 - peripheral ward
   ask patches with [pxcor > -9 and pxcor < 9 and pycor > -9 and pycor < 9] [set ward 5 set pcolor 75] ;ward 5 - central ward
   ask patches with [pxcor > 8 and pxcor < 26 and pycor > -9 and pycor < 9] [set ward 6 set pcolor 76] ;ward 6 -peripheral ward
   ask patches with [pxcor > -26 and pxcor < -8 and pycor > 8 and pycor < 26] [set ward 7 set pcolor 77] ;ward 7 - peripheral ward
   ask patches with [pxcor > -9 and pxcor < 9 and pycor > 8 and pycor < 26] [set ward 8 set pcolor 78] ;ward 8 - peripheral ward
   ask patches with [pxcor > 8 and pxcor < 26 and pycor > 8 and pycor < 26] [set ward 9 set pcolor 79] ;ward 9 - peripheral ward
   ;;INITIAL LAND PARCEL AND POPULATION CREATION           
   ask n-of ((percent-prime-land * count patches with [abs pxcor <= initialcitylimit and abs pycor <= initialcitylimit] / 100) + (percent-inappropriate-land * count patches with [abs pxcor < initialcitylimit and abs pycor < initialcitylimit] / 100)) patches with [abs pxcor < initialcitylimit and abs pycor < initialcitylimit] ;set up patches within user-specified initial city limit 
    [ifelse random-float 1 < (percent-prime-land / (percent-prime-land + percent-inappropriate-land)) ;to declare randomly selected patches in the city-center as prime or inadequate land (proportion is user-specified)
      [set rent max-rent sprout 1 [set breed households set old 0 set stay 0 set num-houses 1]] ;create initial land parcels with highest-rent
      [set rent min-rent sprout 1 [set breed households set old 0 set stay 0 set num-houses 1]]] ;land parcels with lowest-rent
    ask patches with [rent = 0 and abs pxcor <= initialcitylimit and abs pycor <= initialcitylimit]
    [set rent random-float 1 * (max-rent - min-rent) sprout 1 [set breed households set old 0 set stay 0 set num-houses 1]] ;patches with rent varying (normally distributed) between highest-rent and lowest-rent
    ask patches [set rent-payable rent] ;initially rent is the rent-payable. rent-payable changes and varies from rent during simulation.    
   ask households [set income 3.3 * [rent] of patch-here
     ifelse random-float 1 < informalityindex [set informal? true][set informal? false]     
     ]    ;initially the incomes are sent in accordance with the housing unit they are occupying. i.e. most prime land occupiers are rich, inadequate land occupiers are poor.
   ask households [update-class update-searching update-willingnesstoshare]
   ask patches [update-occupancy update-availability update-resicat update-slumstatus]
   ;;INITIATE GLOBAL VARIABLES
   set time 0
   set cityincome sum [income] of households
   update-variables
end
  ;;RENDER INITIAL RENT AS CHOROPLETH
  to RentMap
     ask patches [recolor-patch]
  end
;;END OF SECTION 1. INITIALIZATION
;*********************************

  
;;SECTION 2. VARIABLE DECLARATION
;********************************
 ;GLOBAL VARIABLE DECLARATION
 globals 
 [
  num-developers ;number of developers in the city (for monitoring purpose during model development and verification)
  max-rent ;initial maximum rent 
  min-rent ;initial lowest rent (calculated based on inequality level specified by the user).
  highestrent;highest rent in the city during the simulation (most prime property) 
  lowestrent ;lowerst rent in the city during the simulation (most inappropriate property)
  red-averagerent; to keep track of average rents of poor people in the city
  green-averagerent; to keep track of average rents of rich people in the city
  blue-averagerent; to keep track of average rents of middle-class peopel in the city
  red-count; to keep track of number of poor people
  blue-count; to keep track of number of middle-class people
  green-count; to keep track of number of rich people
  red-density; to keep track of poor people's housing density 
  blue-density; to keep track of middle-class people's hosuing density 
  green-density; to keep track of rich people's housing density 
  slum-density; to keep track of density in slums
  central-slum-density
  periphery-slum-density
  avg-density; average density in the city
  num-searching ;to keep track of how many people are searching house during simulation
  time ;to keep track of simulation time lapsed. Unit is a year.
  cityincome ;total income of the entire economy. updated every iteration.
  
  income-red ;share of income of lower income group people
  income-blue ;share of income of middle income group people
  income-green ;share of income of higher income group people
  avg-income ;average income
  avg-income-red ; average income of poor
  avg-income-blue ;average income of middle-class
  avg-income-green ;average income of rich
  population ;total population of the city
  slumpop ;total slum population of the city
  centralslumpop ; slum population in the central city
  peripheralslumpop ;slum population in the periphery
  slumpoppercent ; percentage slum population  of the city
  num-slums ; number of slums in the city
  smallest-slum
  largest-slum
  central-num-slums ; number of slums in central city
  peripheral-num-slums ;number of slums in peripheral city
  centralslumpoppercent ; central city slum population
  peripheryslumpoppercent ; peripheral slum population
  slumareapercent
  centralslumareapercent 
  peripheryslumareapercent
  ward1pop ;ward 1 population
  ward2pop ;ward 2 population
  ward3pop ;ward 3 population
  ward4pop ;ward 4 population
  ward5pop ;ward 5 population
  ward6pop ;ward 6 population
  ward7pop ;ward 7 population
  ward8pop ;ward 8 population
  ward9pop ;ward 9 population
  ward1slumpop ;ward 1 slum population 
  ward2slumpop ;ward 2 slum population 
  ward3slumpop ;ward 3 slum population
  ward4slumpop ;ward 4 slum population
  ward5slumpop ;ward 5 slum population
  ward6slumpop ;ward 6 slum population
  ward7slumpop ;ward 7 slum population
  ward8slumpop ;ward 8 slum population
  ward9slumpop ;ward 9 slum population
  ward1slumpoppercent ;ward 1 slum population in percent
  ward2slumpoppercent ;ward 2 slum population in percent
  ward3slumpoppercent ;ward 3 slum population in percent
  ward4slumpoppercent ;ward 4 slum population in percent
  ward5slumpoppercent ;ward 5 slum population in percent
  ward6slumpoppercent ;ward 6 slum population in percent
  ward7slumpoppercent ;ward 7 slum population in percent
  ward8slumpoppercent ;ward 8 slum population in percent
  ward9slumpoppercent ;ward 9 slum population in percent
 ]
 ;TURTLES (AGENTS) VARIABLE DECLARATION
 developers-own ;developer agents' variables
 [
  no-role? ; to see if they have no role on that patch
 ]
 households-own ;household agents' variables
 [
  income ;households income
  informal? ; household works in informal sector? bulion.
  searching? ; if migrant is searching for new house - set to true when migrant arrives first time or dissatisfied with the place and set to false once found the place
  willing? ; if resident is willing to share the house in face of rising rents
  class-updated? ;temporary variable to make sure that each person's class is updated at the end of each iteration
  old ; to record how long resident has been at this city? ;for further analysis on residential mobility
  stay; to record how long resident has been at this site? ;only available for the current residence; for further analysis on residential mobility
  num-houses ;to record how many houses households have changed ;for further analysis on residential mobility
 ]
 patches-own
 [
  occupied? ; occupancy status of a property
  available? ; availablity status of housing units. a patch might be available even if there are occupants if number of units on that patch is higher than current occupancy
  num-occupants ;number of occupants on a particular property
  num-units ; number of possible units if a developer holds the property
  slum-occupants ;number of poor occupants on a particular property
  rent ; economic rent of the property
  rent-payable ; if people start sharing the house, this variable shows the rent that each person is paying on that property (used for people making decision on housing - they are not worreid about the complete rent, they are worried how much they would pay in a shared accomodation)rent payable is lower for poor people if they live in slums (in proportion with how many poor people live there)
  slum? ; if site is squatted set to true otherwise false (shared facilities are shown as squatted - however, sharing also means apartment building on a land-parcel, not differentiated in this model yet) 
  resicat ;to record residential category. category 3 if occupied by poor, 2 if by middle-class and 1 if rich (useful to calculate density)
  ward ;to record political ward number of city
 ]
;;END OF SECTION 2. VARIABLE DECLARATION
;***************************************


;; SECTION 3. SIMULATION
;***********************
to Slumulate
  create-new-households ; to create new set of agents based on population growth rate
  settle-households ;to get homes for people who are searching home
  update-households ;update all households at the end of the iteration
  update-patches  ;update all patches at the end of the iteration
  update-developers ;update all developers at the end of the iteration
  update-cityincome
  update-variables ;update all variables at the end of the iteration
  update-time
  if (time > SimulationRuntime) [stop] ;to stop at user-specified time period.
  tick
  if time > 3 [do-plots] ;to ignore initial burn-in period, we start plotting after 3 time periods.    
end
 ;PROCEDURES RELATED TO TURTLES (AGENTS)
 ;**************************************
 ;HOUSEHOLDS
 ;**********
 ;CREATE NEW HOUSEHOLDS
 to create-new-households 
  crt (popgrowthrate * population) / 100 ;create new households based on user-specified population growth rate
     [
      set breed households 
      set income random-exponential avg-income ;assign income to new agent based on current income distribution
      ifelse random-float 1 < informalityindex [set informal? true][set informal? false] ;set job-type
      update-class
      update-willingnesstoshare        
      set searching? true 
      set old 0
      set stay 0
      set num-houses 0 
     ] ; new arrival of a migrant on a random place in the city center. set to start searching a house and initially not willing to share. migration rate set by the user.
 end
 ;SETTLE HOUSEHOLDS
 to settle-households
   ask households with [searching?]
   ; move-to patch 0 0; start from center
       [move-to patch 0 0
         find-house] ;and then roam around to search a house that is within income-constraints
 end
 ;HOUSE SEARCH PROCESS
 to find-house
   rt random-float 360 ;all directions
   fd random-float 1 ;one step at a time
   if (any? households-here with [color != [color] of myself]) 
       or (rent-payable > 0.3 * income) 
       or (not available?) ;; 
        [find-house] ;if rent is higher than a person can pay or already occupied by people who wouldn't want to share, keep searching
   move-to patch-here ; once found a patch, move here
   set searching? false ;update search status
   set stay 0 ;restart how long household has lived here
   set num-houses (num-houses + 1); number of houses a household has changed after arriving in the city. for further analysis on residential mobility.
   ask patch-here [update-occupancy update-availability update-slumstatus update-resicat update-rent-payable] ; to update the newly occupied patch before the next agent starts the search.     
 end
 ;UPDATE HOUSEHOLDS
 to update-households
    ask households [update-income update-willingnesstoshare update-searching update-class update-old update-stay]
 end
  ;UPDATE INCOME OF HOUSEHOLDS
  to update-income
    if (informal? = true) and (color = red) [set income income + (economicgrowthrate / 100) * 0.1 * income]
    if (informal? = false) and (color = red) [set income income + (economicgrowthrate / 100) * income] 
    if (color = green) or (color = blue) [set income income + (economicgrowthrate / 100) * income] 
  end 
  ;UPDATE WILLINGNESS TO SHARE 
  to update-willingnesstoshare
     ifelse rent-payable > ((1 - price-sensitivity) * 0.3 * income) 
            [set willing? true]
            [set willing? false]
     if (color = green or color = blue) [set willing? false]
  end
  ;UPDATE SEARCH STATUS
  to update-searching 
     ifelse rent-payable > (1 + staying-power) * 0.3 * income 
        [set searching? true create-developer] 
        [set searching? false]         
     if (any? other households-here with [color != [color] of myself]) 
          [set searching? true]       
  end
  ;UPDATE INCOME CLASS
  to update-class
     if income > (mean [income] of households + 1.1 * standard-deviation [income] of households) [set color green set class-updated? true] 
     if income < (mean [income] of households - 0.1 * standard-deviation [income] of households) [set color red set class-updated? true]
     if (income < (mean [income] of households + 1.1 * standard-deviation [income] of households)) 
        and (income > (mean [income] of households - 0.1 * standard-deviation [income] of households))[set color blue set class-updated? true]
  end
  ;UPDATE NUMBER OF YEARS STAYED IN THE CITY
  to update-old
     set old (old + 1)
  end
  ;UPDATE NUMBER OF YEARS STAYED IN THIS PLACE
  to update-stay
    set stay (stay + 1)
  end
  ;UPDATE RENT CHOROPLETH 
  to recolor-patch  ; patch procedure -use color to indicate rent level
     set pcolor scale-color yellow rent lowestrent highestrent
     if (slum? = true) [set pcolor grey]
  end
 ;DEVELOPERS
 ;**********
 to create-developer
   ask households-here 
       [if not any? developers-here 
             and not any? other households-here 
             and Develop = true 
             [
               hatch 1 
               [
                 set breed developers set no-role? false set num-units num-units + int random-float 3 set available? true set resicat 0
                 ]
               ]
       ]
 end
 to update-developers
    ask developers [check-no-role? exit]  
 end
  ;CHECK ROLE
  to check-no-role?
     ask developers [if (num-units = num-occupants)[set no-role? true]]
     ask developers [if (num-units < num-occupants)[set no-role? true]]
  end
  ;EXIT
  to exit
     if (no-role? = true) [die]
  end
;;END OF PROCEDURES RELATED TO TURTLES (AGENTS)
;;*********************************************

;;PROCEDURES RELATED TO PATCHES (SPATIAL ENVIRONMENT)
;****************************************************
to update-patches
  diffuse rent diffusion-rate ;neighborhood effect of property prices.
  ask patches [update-rent update-occupancy update-resicat update-slumstatus update-availability update-rent-payable recolor-patch]
end
 ;UPDATE RENT
 to update-rent
    set rent rent + ((0.5 * economicgrowthrate) / 100) * rent
 end
 ;UPDATE OCCUPANCY LEVEL AND OCCUPANCY STATUS
 to update-occupancy
    set num-occupants count households-here ;number of occupants sharing the property
    ifelse num-occupants > 0 [set occupied? true][set occupied? false]
 end
 ;UPDATE RESIDENTIAL CATEGORY
 to update-resicat
    if num-occupants > num-units [set resicat 4]
    if (any? households-here with [color = red]) and (slum? = false) [set resicat 3]    
    if (any? households-here with [color = blue]) and (slum? = false) [set resicat 2]
    if (any? households-here with [color = green])and (slum? = false)[set resicat 1]
    if num-occupants = 0 [set resicat 0]
 end
 ;UPDATE SLUM STATUS
 to update-slumstatus
   if num-occupants > num-units [set slum? true set slum-occupants num-occupants]
   if num-occupants < num-units [set slum? false set slum-occupants 0]
   if num-occupants = num-units [set slum? false set slum-occupants 0]     
 end
 ;UPDATE AVAILABILITY
 to update-availability  
    if (any? developers-here) 
    [
     if num-occupants < num-units [set available? true] 
     if num-occupants = num-units [set available? false]
     ]
 
    if (not any? developers-here)
    [
      ifelse num-occupants > 0 
             [if (any? households-here with [willing? = false]) [set available? false]]  ; to declare a land parcel as occupied (and hence not available for people searching home)
             [set occupied? false set available? true]        
     ] ;otherwise show property as available
 end
 ;UPDATE RENT PAYABLE PER UNIT
 to update-rent-payable
  if (any? developers-here) [set rent-payable (rent / num-units)]    
  if (not any? developers-here) 
  [ 
    if not slum? [set rent-payable rent / num-units]
    if slum? 
      [
        set rent-payable rent / num-occupants
         if (Politics = true)
          [
           if (ward = 1) [set rent-payable ((1 - ward1slumpoppercent) * (rent-payable))]
           if (ward = 2) [set rent-payable ((1 - ward2slumpoppercent) * (rent-payable))]
           if (ward = 3) [set rent-payable ((1 - ward3slumpoppercent) * (rent-payable))]
           if (ward = 4) [set rent-payable ((1 - ward4slumpoppercent) * (rent-payable))]
           if (ward = 5) [set rent-payable ((1 - ward5slumpoppercent) * (rent-payable))]
           if (ward = 6) [set rent-payable ((1 - ward6slumpoppercent) * (rent-payable))]
           if (ward = 7) [set rent-payable ((1 - ward7slumpoppercent) * (rent-payable))]
           if (ward = 8) [set rent-payable ((1 - ward8slumpoppercent) * (rent-payable))]
           if (ward = 9) [set rent-payable ((1 - ward9slumpoppercent) * (rent-payable))]
           ]
       ]
   ]
end
;;END OF PROCEDURES RELATED TO PATCHES (SPATIAL ENVIRONMENT)
;***********************************************************
 
;;GLOBAL VARIABLES UPDATE
;************************
to update-variables
   set red-count count households with [color = red]
   set green-count count households with [color = green]
   set blue-count count households with [color = blue]

   set red-density red-count / (count patches with [resicat = 3])
   set blue-density blue-count / (count patches with [resicat = 2])
   set green-density green-count / (count patches with [resicat = 1])
   set avg-density (count households) / (count patches with [occupied? = true])

   set red-averagerent mean [rent-payable] of households with [color = red] ;to keep track of rents during simulation in this developing stage. no analytical interest.
   set green-averagerent mean [rent-payable] of households with [color = green] ;to keep track of rents during simulation in this developing stage. no analytical interest.
   set blue-averagerent mean [rent-payable] of households with [color = blue] ;to keep track of rents during simulation in this developing stage. no analytical interest.
   set highestrent max [rent] of patches ;to calculate highest rent in the city
   set lowestrent min [rent] of patches ;to calculate lowerst rent in the city

   set num-searching (count households with [searching?])

   set population (count households) ;total population of the city
   
   set avg-income-red mean [income] of households with [color = red]
   set avg-income-green mean [income] of households with [color = green]
   set avg-income-blue mean [income] of households with [color = blue]
   set avg-income cityincome / population

   set slumpop sum [slum-occupants] of patches ;total slum  population of the city
   set centralslumpop sum [slum-occupants] of patches with [ward = 5]
   set peripheralslumpop sum [slum-occupants] of patches with [ward != 5]
   set slumpoppercent (slumpop / population)
   set num-slums count patches with [slum? = true]; count number of slum patches
   set central-num-slums count patches with [slum? = true and ward = 5]
   set peripheral-num-slums count patches with [slum? = true and ward != 5]
   set slumareapercent (num-slums / count patches with [occupied? = true]) * 100
   set centralslumareapercent (count patches with [slum? = true and ward = 5] / count patches with [occupied? = true and ward = 5]) * 100
   if count patches with [occupied? = true and ward != 5] > 0
   [set peripheryslumareapercent (count patches with [slum? = true and ward != 5] / count patches with [occupied? = true and ward != 5]) * 100]
   
   if num-slums > 0 [set slum-density slumpop / num-slums] ;slum density
   
   if num-slums > 0 [set smallest-slum min [slum-occupants] of patches with [slum? = true]]
   if num-slums > 0 [set largest-slum min [slum-occupants] of patches with [slum? = true]]
   
   
   if central-num-slums > 0 [set central-slum-density centralslumpop / central-num-slums]
   if peripheral-num-slums > 0 [set periphery-slum-density peripheralslumpop / peripheral-num-slums]
   
 
   set num-developers (count developers) ;keep track of properties held by developers

   set ward1pop sum [num-occupants] of patches with [ward = 1] ;ward-wise population
   set ward2pop sum [num-occupants] of patches with [ward = 2]
   set ward3pop sum [num-occupants] of patches with [ward = 3]
   set ward4pop sum [num-occupants] of patches with [ward = 4]
   set ward5pop sum [num-occupants] of patches with [ward = 5]
   set ward6pop sum [num-occupants] of patches with [ward = 6]
   set ward7pop sum [num-occupants] of patches with [ward = 7]
   set ward8pop sum [num-occupants] of patches with [ward = 8]
   set ward9pop sum [num-occupants] of patches with [ward = 9] ;ward-wise poulation ends

   set ward1slumpop sum [slum-occupants] of patches with [ward = 1];ward-wise slum population
   set ward2slumpop sum [slum-occupants] of patches with [ward = 2]
   set ward3slumpop sum [slum-occupants] of patches with [ward = 3]
   set ward4slumpop sum [slum-occupants] of patches with [ward = 4]
   set ward5slumpop sum [slum-occupants] of patches with [ward = 5]
   set ward6slumpop sum [slum-occupants] of patches with [ward = 6]
   set ward7slumpop sum [slum-occupants] of patches with [ward = 7]
   set ward8slumpop sum [slum-occupants] of patches with [ward = 8]
   set ward9slumpop sum [slum-occupants] of patches with [ward = 9];ward-wise slum poulation ends

   if ward1pop > 0 [set ward1slumpoppercent ward1slumpop / ward1pop] ;ward 1 slum population in percent (0 to 1)
   if ward2pop > 0 [set ward2slumpoppercent ward2slumpop / ward2pop];ward 2 slum population in percent
   if ward3pop > 0 [set ward3slumpoppercent ward3slumpop / ward3pop];ward 3 slum population in percent
   if ward4pop > 0 [set ward4slumpoppercent ward4slumpop / ward4pop];ward 4 slum population in percent
   if ward5pop > 0 [set ward5slumpoppercent ward5slumpop / ward5pop];ward 5 slum population in percent
   if ward6pop > 0 [set ward6slumpoppercent ward6slumpop / ward6pop];ward 6 slum population in percent
   if ward7pop > 0 [set ward7slumpoppercent ward7slumpop / ward7pop];ward 7 slum population in percent
   if ward8pop > 0 [set ward8slumpoppercent ward8slumpop / ward8pop];ward 8 slum population in percent
   if ward9pop > 0 [set ward9slumpoppercent ward9slumpop / ward9pop];ward 9 slum population in percent

   set centralslumpoppercent (ward5slumpoppercent) * 100
   if (sum [num-occupants] of patches with [ward != 5] > 0 ) 
      [set peripheryslumpoppercent (sum [slum-occupants] of patches with [ward != 5]) / (sum [num-occupants] of patches with [ward != 5]) * 100]
end
;;UPDATE TIME
to update-time
  set time (time + 1)
end
;;UPDATE CITY INCOME
to update-cityincome
  set cityincome cityincome + (economicgrowthrate / 100) * cityincome
end
;; UPDATE PLOTS
;**************
to do-plots
  set-current-plot "Housing Density"
  set-current-plot-pen "Lower Income Group"
  plot red-density
  set-current-plot-pen "Middle Income Group"
  plot blue-density
  set-current-plot-pen "Higher Income Group"
  plot green-density 
  set-current-plot-pen "Slums"
  plot slum-density
  set-current-plot "Slum Size Distribution"
  set-current-plot-pen "Slum Size"
  histogram [slum-occupants] of patches with [slum? = true]
  set-current-plot "% Slum Population"
  set-current-plot-pen "City"
  plot slumpop / population * 100
  set-current-plot-pen "Central" 
  plot centralslumpoppercent
  set-current-plot-pen "Periphery"
  plot peripheryslumpoppercent       
end
;; END OF SECTION 3. SIMULATION
;******************************
;;END OF PROGRAM
;;**************